FAO-SWALIM Recognised for Partnership with Banadir University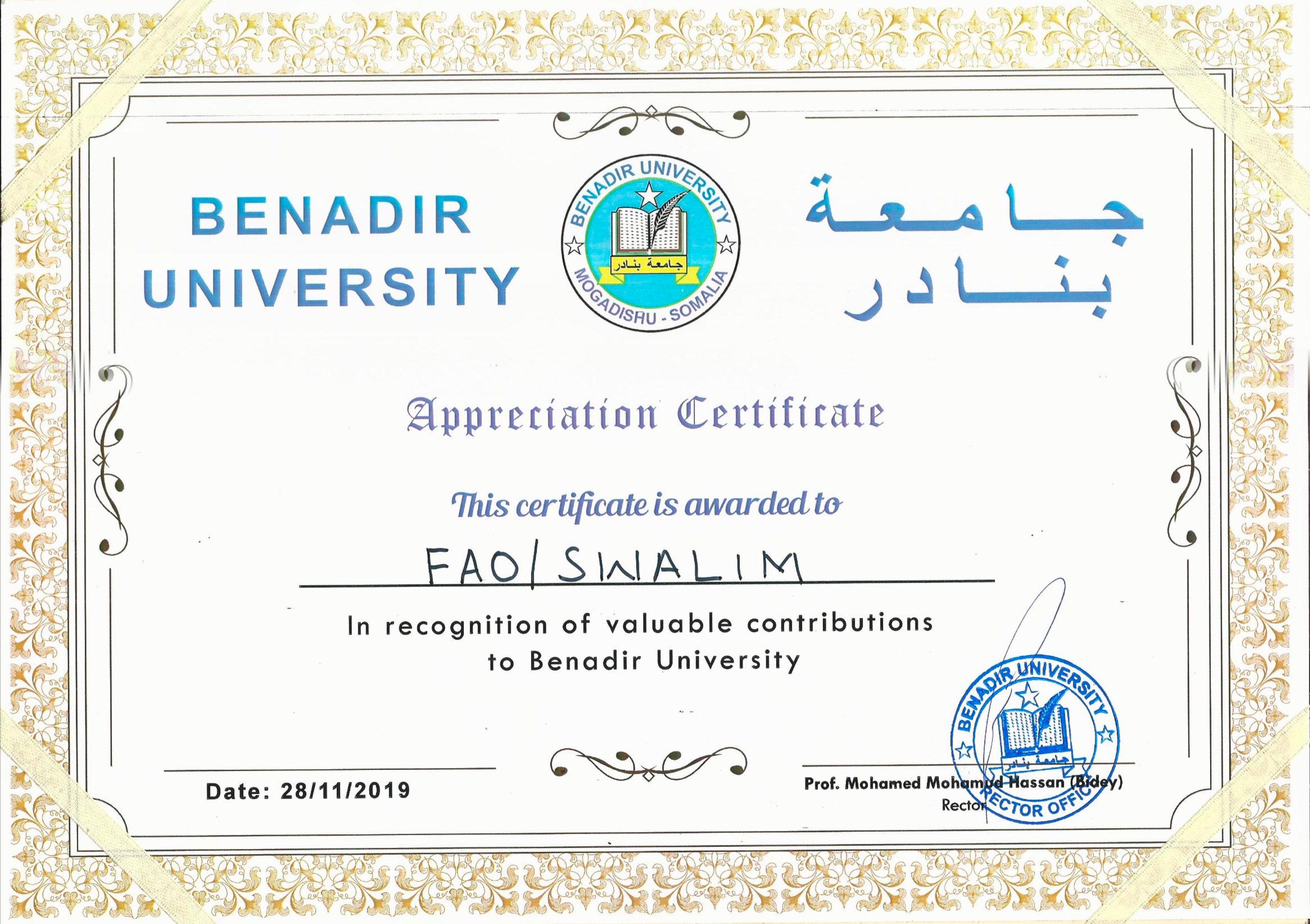 The SWALIM project has been implemented since inception as a continuum of objectives and activities leading towards empowering selected Somali institutions to achieve self-sufficiency in their capacity to generate and manage natural resources information in Somalia. FAO SWALIM has been working together with academic institutions in order to foster long-term research relationships on specific projects of interest and to generate knowledge for the betterment of the lives of Somali communities.
This month SWALIM was honored by Banadir university for the collaboration with the institution in Disaster Risk Reduction, Soil sampling and analysis and providing data abd information on Somali land and water resources for student research.
English